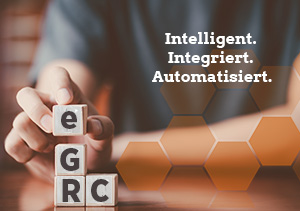 is a company founded in March 2017. At currently two locations in southern Germany, Rosenheim and Ludwigsburg, we work meticulously as a young team on the further development of the application and the company. Our core business is the development and operation of the Risk Management Platform "eGRC". The main focus here is on the areas of Information Security and Data Protection.
In order to offer a complete package, accompanying consultation completes the offer for our customers. Either through us personally or through one of our carefully selected partners. In this way, we always have the right expert on hand for every requirement.
We develop an intuitive and automated GRC Management System for our clients and thus enable a sustainable transition to a secure future!